Heatanalyser
Description
On the basis of intelligent image evaluation, the heatanalyser makes it possible to locate pockets of embers and hot objects at an early stage and thus effectively support the prevention and containment of fires in your plant.
Device features
AI-based analysis of temperature curves
Detection of the temperature of objects hidden in the heap
Analysis of temperature changes over a defined period of time
Stronger weighting of areas compared to spots
Trigger temperature freely selectable in the range of 0 - 400 °C
Configurable, intelligent temperature compensation to minimise false triggers
Uninterrupted ejection of localised objects in the GNV version
Sending of IR and VIS HD camera images to freely configurable mail distribution lists
Web interface for sensor configuration and monitoring
Built-in VPN router for connection to the internet and for remote maintenance (LAN, WLAN, LTE)
Technical data
Power consumption: max. 100 W
Supply voltage: 230 V AC
Dual camera system: IR and VIS
Scanning rate of IR camera: 9 Hz
Smallest detectable object size: 5 x 5 mm
Detection range (conveyor belt width): 500 - 1,500 mm
Compressed air requirement: 2 - 5 l/min
RTT System GmbH
Hirschfelder Ring 9a
02763 Zittau | Germany

Telefon:+49 3583 540 89 0
Fax:+49 3583 540 89 83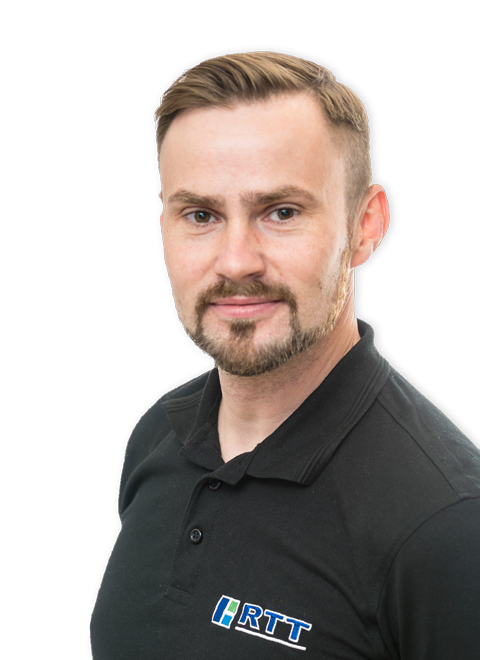 Do you have any questions?
I am at your disposal.
Mr Tobias Schreiber
Phone: +49 3583 54089-78