Products
Analyses and investigations of material properties based on near-infrared spectroscopy (NIR) form the core of our work.
After the new development and multiple installation of bulk return machines for beverage packaging, RTT System GmbH developed a family of devices for quality control and material analysis of small bulk goods. This product line offers the possibility of classificating a wide variety of materials characterised by their colour and material properties. In this context, the flakeanalyser is designed in particular for analysis tasks in the field of recyclates and mineral fines. For use in existing plant structures, it can also be purchased as an in-line variant. In our picksorter, we combine NIR technology, colour cameras and robotics into a flexible system for the realisation of a wide range of sorting and orientation tasks.
In addition to our standard products, we are also happy to develop machines and systems specially adapted to our customers' requirements. In our in-house technical centre, we not only drive internal research and development, but also carry out trial measurements and feasibility studies for our customers.
RTT System GmbH
Hirschfelder Ring 9a
02763 Zittau | Germany

Telefon:+49 3583 540 89 0
Fax:+49 3583 540 89 83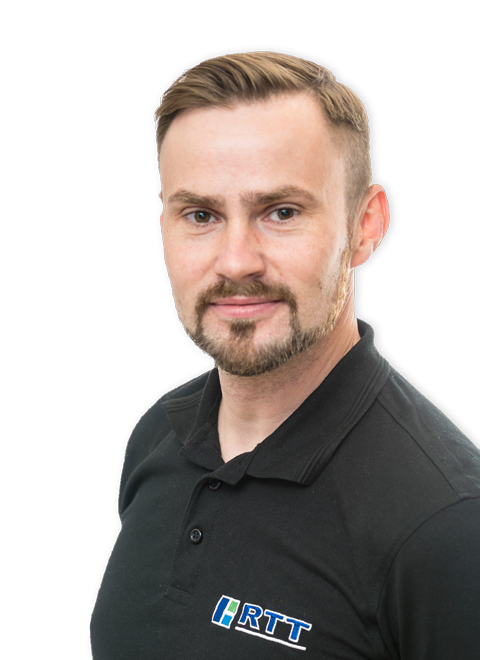 Do you have any questions?
I am at your disposal.
Mr Tobias Schreiber
Phone: +49 3583 54089-78